SAFETY FENCES-  ECOTEK SYSTEM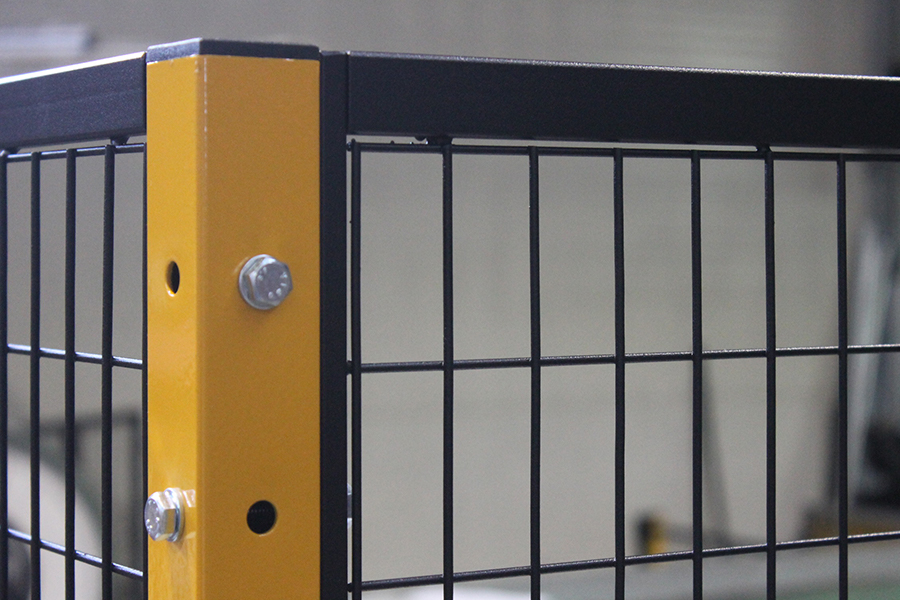 The Ecoteck system was born with the express purpose of reducing costs to encourage those who have to delimit very long stretches.
The structure of this panel is made of a frame very light but at the same time very robust which gives the product lightness and visibility. The visibility is in fact a strength of this product; the binomial net and black coloring significantly improves the vision of dangerous area.
The scratch resistance is guaranteed by a special black paint.
PRICE
The cost is contained compared to the Novatek system because is realized with tubular system 10×25.
MODULARITY
Each component has been studied to be modular, in fact all the PROTEC systems use the same net. In fact, the doors are made with the Novatek series.
VISIBILITY
The innovative net system 32×67 wire Ø3 combined with the black coloring of the panel improves the visibility of the machinery with the segregated area.
Code
Width (base)
Height (H)
PNNE010
250
1500
PNNE011
410
PNNE012
700
PNNE013
1020
PNNE014
1210
PNNE015
1500
PNNE020
250
1900
PNNE021
410
PNNE022
700
PNNE023
1020
PNNE024
1210
PNNE025
150
Code
Height (H)
Post
Plate
MT112
1600
40×40
100×180
MT113
2000
40×40
100×180
MT116
2200
40×40
100×180
KRMT001KA102ZN
Kit leveling for posts 40×40 Plate 100x180x2,5 mm
MT501
1600
40×80
100×180
MT502
2000
40×80
100×180
MT503
2200
40×80
100×180
MT506
3110
40×80
100×180
KRMT001KA102ZN
Kit leveling for posts 40×80 Plate 100x180x2,5 mm
MT212
1600
80×80
150×150
MT213
2000
80×80
150×150
MT214
2200
80×80
150×150
MT217
3110
80×80
150×150
KA201ZNKF100
Kit leveling for posts 80×80 Plate 150x150x3 mm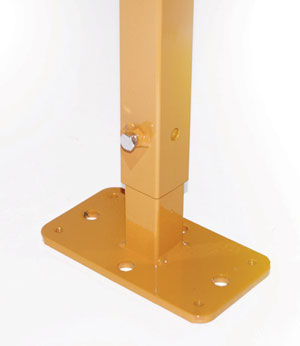 This post can be adjusted easily in adverse ground conditions and with large inclinations.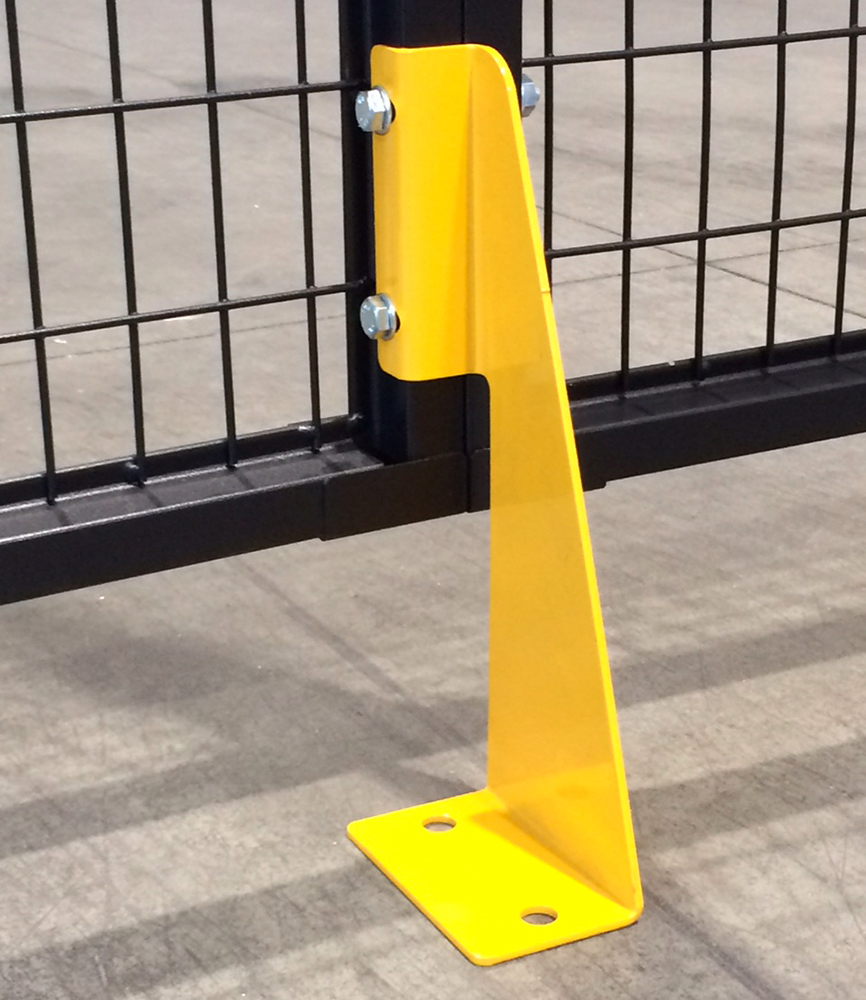 This support substitutes the post and it is used specially for long distances. It guarantees good resistance to impact and cost optimization.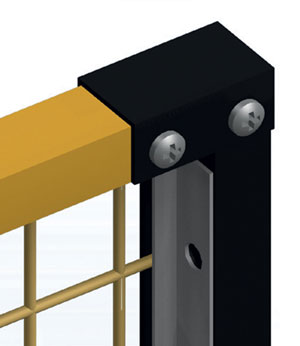 It is used to modify and adapt the panels in site.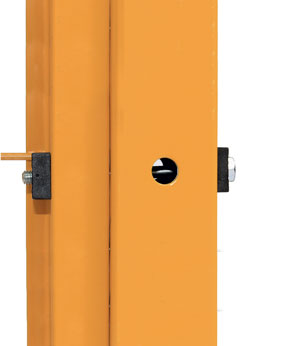 In accordance with existing rules the new kit NOVATEK captive screws are easy to install, inexpensive and is available on request.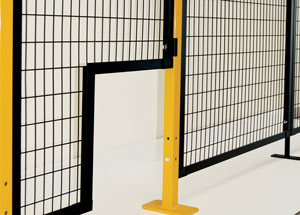 We can create special panels through inner carpentry dedicated to special.
This accessory allows to make angles from 30° to 180°.
On request we offer a customized business door logo. This is an important customization in order to add value to modular protection systems.
For uprights 40×40 – 40×80. This kit allows to vertically adjust the posts.